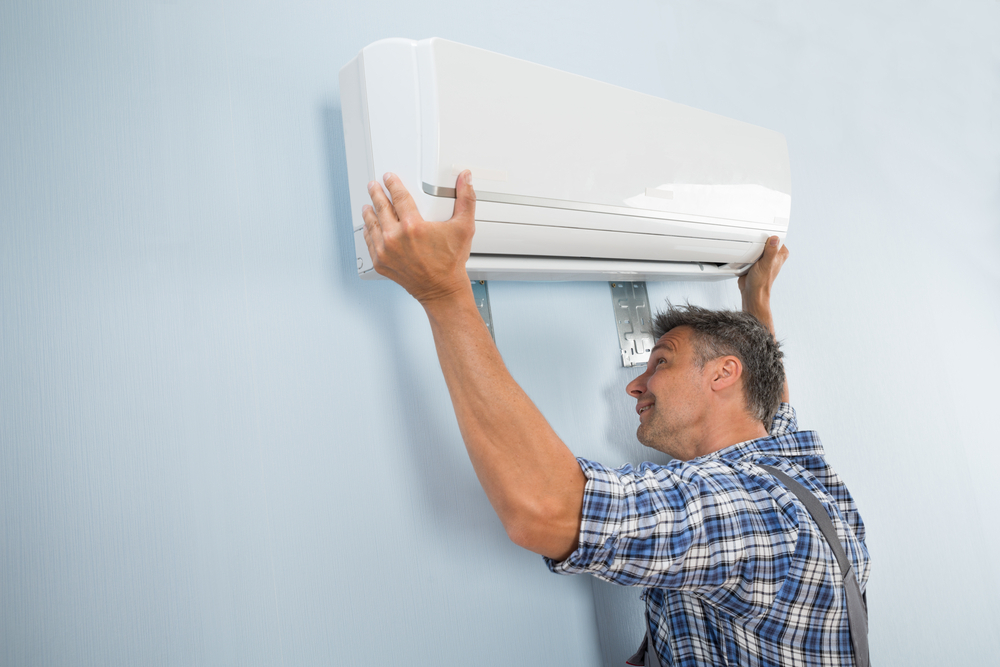 If you live in Twin Falls and suffer from allergies, you're not alone. Whether it's grass in the spring, ragweed or lamb's quarters in the heat of summer, or sagebrush in the fall, there's plenty of pollen to go around. In fact, it's estimated that over 50 million Americans suffer from allergies at some point each year.
Seasonal allergies can interrupt a fun family day on the river or a long-planned hunting trip. But one place you should be safe from allergies is inside your own home. Unfortunately, the sneezing, itching, and watering eyes associated with allergies can find us there too. But don't reach for that second dose of antihistamines just yet.
The pros at Home Heating & Air Conditioning are here to help. With a step-by-step approach, we can help decrease the number of allergens in your home. If you or a member of your family gets sidelined with allergies every year, contact our office today. With our help, you can help protect your loved ones from allergens and make your home the haven it's meant to be.
Navigating the great outdoors might still be rough, but with better indoor air quality, you can at least have a place to take a break from all that sneezing.
Allergies or a Cold—How Can You Tell?
It's never too late –or too early — to develop seasonal allergies. People who haven't had problems with hay fever (or seasonal allergies) their whole lives can suddenly be debilitated with sneezing and itching every time they go outside. If you've recently relocated to Twin Falls and are exhibiting allergy symptoms for the first time ever, that's not unusual either. Being exposed to a new set of allergens can also cause a reaction.
Seasonal allergies can come at any time of the year. Not just during the hay-cutting season, as the somewhat outdated term implies. Depending on the triggers where you live, allergies may be worse in some months than in others. For many allergy sufferers, summertime is the peak season.
The fact that allergy symptoms are unpredictable is part of what makes them easy to confuse with a cold. Some people with allergies feel terrible in the morning but get better as the day goes by, while others have the opposite experience.
For far too many people, allergies are the illness that comes in spring and doesn't leave until the first good freeze. Symptoms of seasonal allergies can be barely noticeable or severe enough to keep you out of action. They include:
Sneezing
Stuffy or runny nose
Watery eyes
Itching in and around eyes and/or nose and ears and itchy skin
Hives
Ear congestion
Postnasal drip
Headache
Coughing
Wheezing
Shortness of breath
Fatigue
Sensitivity to light
Over-the-counter medications work to control allergies for most people, but for some, allergies are more than just a temporary inconvenience. Severe seasonal allergies can cause asthma or worsen the condition for those who already have it.
Summertime:  Time to Improve Indoor Air Quality in Twin Falls, Idaho
After a long Idaho winter, everyone's ready to get outside to enjoy our beautiful environment and soak up the summer sun. With these tips from Home Heating & Air Conditioning, you can help make your home an allergy-free zone to enjoy all summer and beyond.
7 Tips to Reduce Allergens in Your Home
There are seven everyday things you can do to manage your indoor air quality between service visits:
1. Clean Air Vents
Scheduling an appointment with Home Heating & Air Conditioning won't cure your allergies, but it will go a long way to keep your home allergen-free. A buildup of dust and pollen inside your HVAC system's ducts and air filters can make allergies flare up every time you turn on the AC. If you want to stay cool without the itchy eyes this summer, make sure your air conditioner is clean, serviced, and ready to perform. Ask one of our friendly technicians about installing HEPA filters to reduce indoor allergens even more.
2. Leave It Outside
Pollen blows through the air, but it also collects on shoes, backpacks, and jackets. Once in the house, allergens nestle into the carpet and other soft surfaces. Get in the habit of ditching shoes and other gear in the garage or mudroom before stepping into the house, and ask your guests to do the same.
3. Vacuum Frequently
At Home Heating & Air Conditioning, we understand that no one wants to be stuck inside doing housework during the summer, but frequent vacuuming is an easy and efficient way to reduce the allergens inside your house. And don't stop at vacuuming the carpet. Remember to clean all the soft surfaces, including pillows, curtains, and upholstered furniture. Using a HEPA filter in your vacuum will give you even more allergy-fighting power.
4. Keep Cool
This is one of the most enjoyable ways to improve indoor air quality in the summer. Studies by the Mayo Clinic have shown that keeping the temperature between 68 °F and 72 °F will reduce the number of allergens indoors. To make sure your AC is up to the job, let one of the professionals from Home Heating & Air Conditioning perform an inspection and make any necessary repairs before summer allergy season hits.
5. Humidity Control
Along with lowering the temperature, lowering the humidity in your home will also help control indoor allergens like mold and mildew. Dehumidifiers are an affordable and easy-to-use option.
6. Replace Old Carpet
No matter how well you try to clean them, carpets are the perfect place for allergen particulates to hide. If your carpet is coming to the end of its lifespan anyway, consider installing hardwood, vinyl, or tile floors instead.
7. Install an Air Purifier
If you've completed steps 1–6 and summertime allergens in Twin Falls are still a problem, it's time to invest in an air-purifying system with a HEPA filter. At Home Heating & Air Conditioning, we are experienced in air filtration–system installations. We can advise you on what type of system is best for your space and needs.
The team at Home Heating & Air Conditioning wants you to get out and enjoy all our beautiful state has to offer this summer. And when it's time to go home, we think you should be able to relax and spend time with friends and family—not spend your time sneezing and itching. By following these tips, you can improve your indoor air quality and your summer.
Air Filtration Solutions from Home Heating & Air Conditioning
Customers are often surprised to learn a heating and cooling technician can help relieve their allergy symptoms, but it's true! Servicing your home's HVAC system to make sure everything is clean and running efficiently is an important first step. Upgrading your air filtration system is also important.
Did you know you can install freestanding air filtration systems in individual rooms? Placing one in the bedroom is perfect for those who are bothered by allergies while sleeping. Whole-home systems are the choice for those who want to reduce airborne allergens throughout the entire house.
Filters are another important tool in the fight against summer allergies. Ask one of our technicians whether an ultraviolet filter, electronic filter, extended media filter, or HEPA filter would improve your indoor air.
Better Indoor Air Quality for You and Your Family
The trusted technicians at Home Heating & Air Conditioning are here to help you make your home a safe and healthy place for your family this summer in Twin Falls. We offer a variety of services and products such as filters and filtration systems that can dramatically reduce the number of allergens inside your house. Improving your indoor air quality won't just help in the summertime—it will make life better all year round.